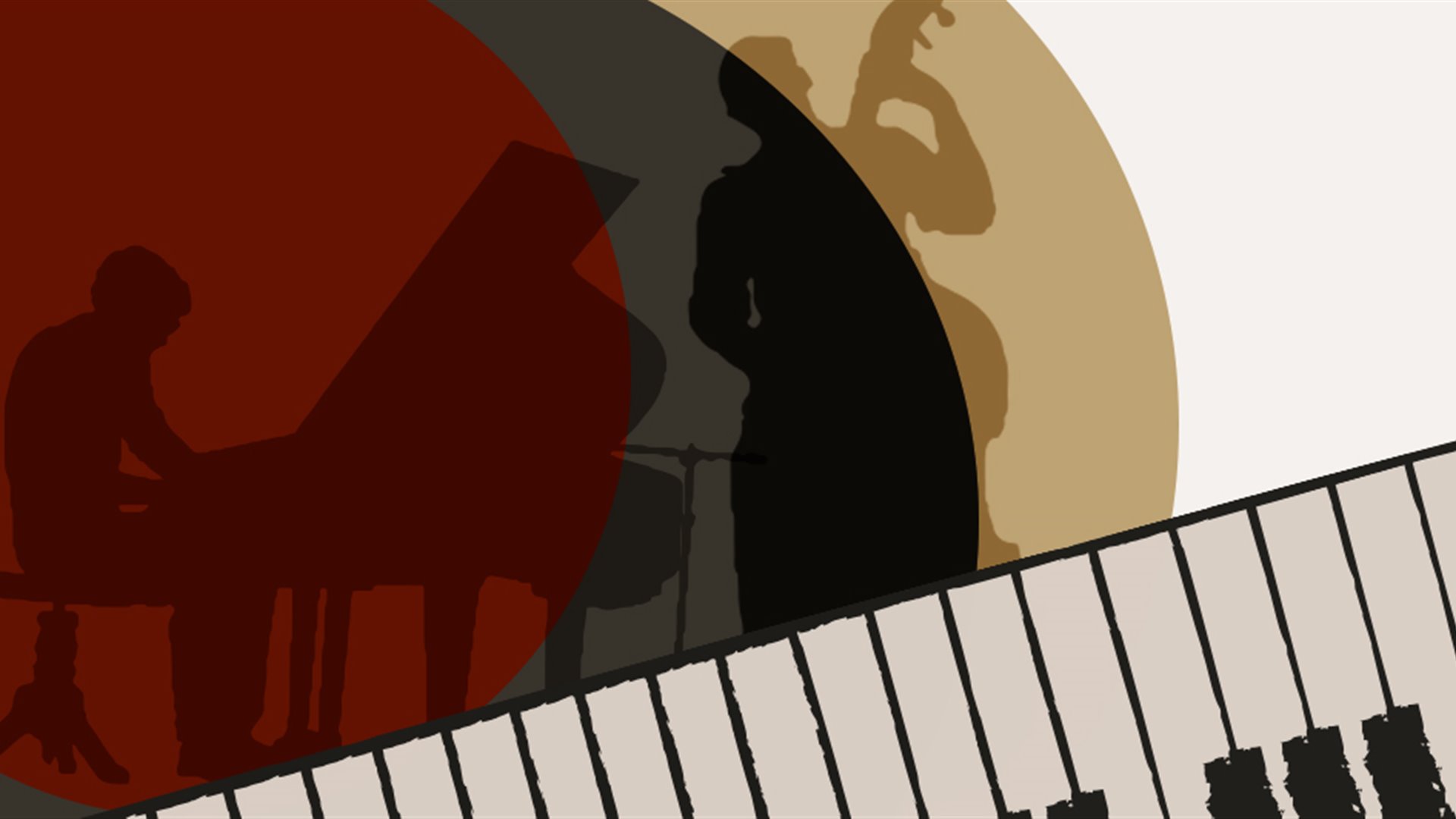 Wednesday Series
Jazz impact
The jazz trumpet
The event took place on
Prior interview at
Manuel Blanco

, trumpet.

Pablo Arencibia

, piano


Juan Claudio Cifuentes "Cifu"

interviewed by

Juan Manuel Viana
El programa de este recital está compuesto por creaciones para trompeta y piano en las que se funden las tradiciones del jazz y la música clásica; una fusión facilitada por la doble naturaleza de la trompeta, instrumento de tradición clásica que, al mismo tiempo, es protagonista en la música de jazz.
I

Leonard Bernstein (1918-1990)

Rondo for Lifey

Jean Hubeau

Sonate for trumpet and piano

Nikolai Kapustin (1937)

DayBreak Op. 26 "Sunrise"

Daniel Schnyder (1961)

Sonate for trumpet and piano

Federico Nathan

Escrúpulos 1

II

Allan Botschinsky

A jazz sonata

George Gershwin (1898-1937)

Tres preludios (arreglo para trompeta y piano de Manuel Blanco)

Claude Debussy (1862-1918)

Golliwogg's cake-Walk, de Children's corner

George Gershwin

Rhapsody in Blue (arreglo para trompeta y piano de Timofei Dokshizer)
1 Estreno absoluto
Manuel BlancoNacido en 1985 en Daimiel (Ciudad Real), estudió con Martín Baeza y José María Ortí. En la actualidad recibe asesoramiento de Reinhold Friedrich.Su lanzamiento internacional llegó tras alzarse con el primer premio en la ARD Music Competition de Múnich en 2011, donde obtuvo la calificación más alta de la historia. Ha actuado como trompeta solista o principal con las orquestas del Concertgebouw de Amsterdam, Gewandhaus de Leipzig, Filarmónica de Radio France, Gustav Mahler Jugend Orchester, European Youth Orchestra, Berlin Staatsoper, Filarmónica Arturo Toscanini, Orquesta Mozart de Bolonia y en la Orquesta Nacional de España, donde ostenta la plaza de solista. Entre otros, ha actuado con directores como Claudio Abbado, Mariss Jansons, Lorin Maazel, Rafael Frühbeck de Burgos, Juanjo Mena, Zubin Mehta, Gustavo Dudamel, Josep Pons o David Afkham.

Como concertista, ha actuado con la Orquesta de la Radio de Baviera, Orquesta de la Radio de Múnich, Orquesta de Cámara de Múnich, Budapest Chamber Orchestra, Jeju Philharmonic Orchestra, Camerata XXI, Philarmonisches Orchester Würzburg in Mozarfest, Capella Symphonic Orchestra (St. Petersburg), Hofer Symphoniker, Niederrheinische Sinfoniker, Orquesta Nacional de España, Orquesta Sinfónica de Navarra y Orquesta Sinfónica de RTVE, entre otras.

Su interés por la música de cámara le ha llevado a liderar el Mediterranean Chamber Brass, con el que ha obtenido numerosos premios. Futuros proyectos incluyen conciertos como solista con la London Symphony Orchestra, Norddeutsche Philharmonie Rostock, una gira por Asia con la North Czech Philharmonic y el lanzamiento de su primer CD como solista junto a la Orquesta Nacional de España para Deutsche Grammophon.

Pablo Arencibia

Nacido en Caracas, Venezuela, recibe el título de Profesor Ejecutante de Piano a los dieciséis años en el Conservatorio Nacional de Música Juan José Landaeta, siendo el alumno más joven de la historia en obtenerlo.

Estudia con distintos maestros en Venezuela y España como César Rangel, Frank Fernández y Guillermo González, entre otros. En 2001 realiza su debut con la Orquesta Sinfónica Municipal de Caracas con el maestro Edvard Tchivzhel. Ha ofrecido recitales como solista en diversas salas de Venezuela y España, como el Ateneo de Caracas, el Teatro Teresa Carreño de Caracas, el Teatro Pérez Galdós de las Palmas de Gran Canaria y Casa de Canarias de Madrid, entre otras.

Ha estudiado jazz con músicos como Pablo Gutiérrez, Víctor Mestas, Andy Phillips y Bobby Martínez. Ha actuando con agrupaciones como HQ Jazz Band, Four Fusion, Aniagua Jazz, ANyJazz, entre otros, en diferentes salas madrileñas como los Teatros del Canal, la Sala Barco, Teatro Arenal o Sala Sol. Cuando además con múltiples grabaciones. Con el dúo ANyJazz fue seleccionado por concurso para participar en el EuropaFest 2013 de Bucarest, tocando en un concierto especial para la familia real de Rumanía. En 2013, con el cuarteto Four Fusion, ganó la primera edición del concurso Clazz Community de Madrid.