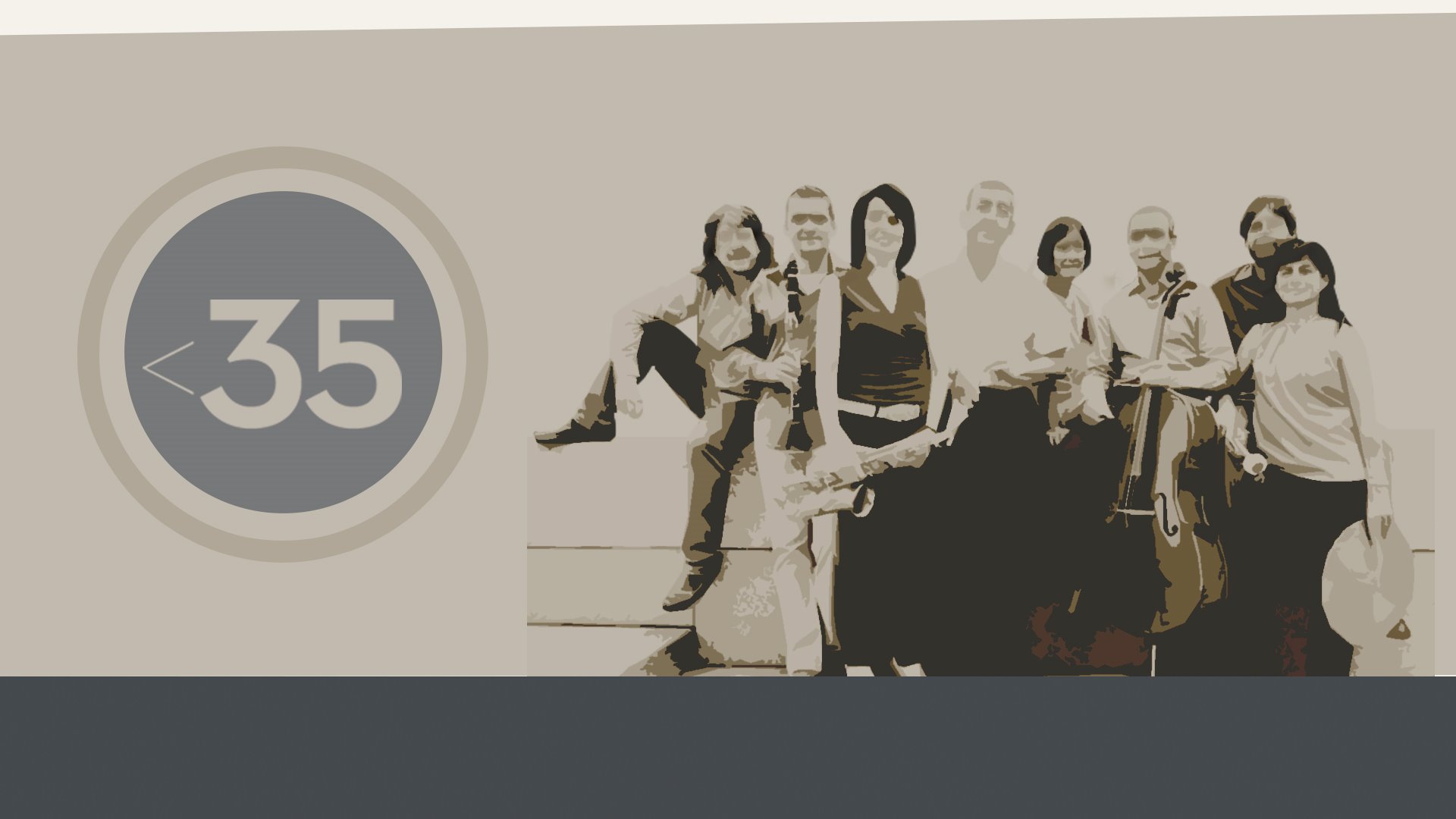 Premieres and (Re)premieres
Premieres and Re-Premieres (92) Composers Sub-35 (III)
The event took place on
Prior interview at
Carlos Galán

, conductor and piano


Grupo Cosmos 21




Carlos Galán

interviewed by

Laura Prieto
Titled Composers Sub-35, this concert format, implemented three years ago, seeks to provide an annual forum for young Spanish composers to showcase their works. The age at which Mozart died has been symbolically taken to represent a potential turning point in any composer's career. Composers Sub-35 aspires to act as an observatory for those interested in contemporary music, surveying new creative tendencies in the works of young composers.
This third year features the Grupo Cosmos 21, an ensemble with 25 years of experience behind them that constitutes a reference in the field of contemporary Spanish music. The program consists of six works (including two world premieres) by six different composers who reflect the pluralism of modern-day approaches and trends.
Grupo Cosmos 21

Reconocido por su entrega y pasión en el escenario, se presentó en 1988 en Madrid en un ciclo de jóvenes compositores del CDMC. Ha realizado giras por España, Japón, América e Italia, ha participado en numerosos festivales internacionales y ha creado la Temporada Músicas del Cosmos con ciclos en Madrid, Murcia, Córdoba, Salamanca y Sevilla. Más de dos centenares de compositores españoles y europeos le han dedicado sus obras, grabadas para RNE y en 12 discos compactos. De cara al concierto, y desde que en mayo de 1987 gestara el Cosmos 21 Carlos Galán, el grupo ha sido pionero en Europa en la consideración del mismo como un espectáculo integral en el que se tuvieran en cuenta aspectos extra musicales como el vestuario, movimiento escénico, luminotecnia, etc.

Carlos Galán

Ha estudiado piano, acompañamiento y composición en el Real Conservatorio Superior de Música de Madrid. Como pianista y director ha realizado giras por Japón, América o Italia, centrado su actividad como director dirección en el grupo Cosmos XXI. Ha estrenado más de 300 obras (en su mayoría dedicadas a él), ha publicado 12 discos, así como su obra completa para orquesta dirigiendo a la OSR de Sofía (Iberautor). Codirector de la revista Senderos para el 2000, ha publicado numerosos artículos. Como compositor ha obtenido numerosos premios nacionales e internacionales con encargos de prestigiosas orquestas y festivales. Ha impartido numerosas conferencias sobre su música matérica. Dirige a la ORCAM desde el piano solista en la película Gosta Berling Saga, además de su Concerto Grosso y en 2010 dirige, musical y escénicamente, el estreno de su ópera a·Babel en el Teatro de la Zarzuela.
Jorge Fernández Guerra

Nacido en Madrid, estudió en el Real Conservatorio Superior de Música de Madrid. Como compositor ha recibido encargos de diversas instituciones y ha organizado su propia compañía de ópera, laperaÓpera, con la que ha realizado dos montajes en los últimos cinco años. Paralelamente, ha desarrollado una intensa actividad como comentarista y periodista musical. En 1996 fundó la revista Doce Notas, junto con Gloria Collado. Ha sido director del Centro para la Difusión de la Música Contemporánea y del Festival de Música de Alicante. En 2005, el Ministère de la Culture de Francia le condecoró como miembro de l'Ordre des Arts et des Lettres. Ha sido Premio Nacional de Música en Composición por parte del Ministerio de Cultura en la modalidad de composición en 2007.