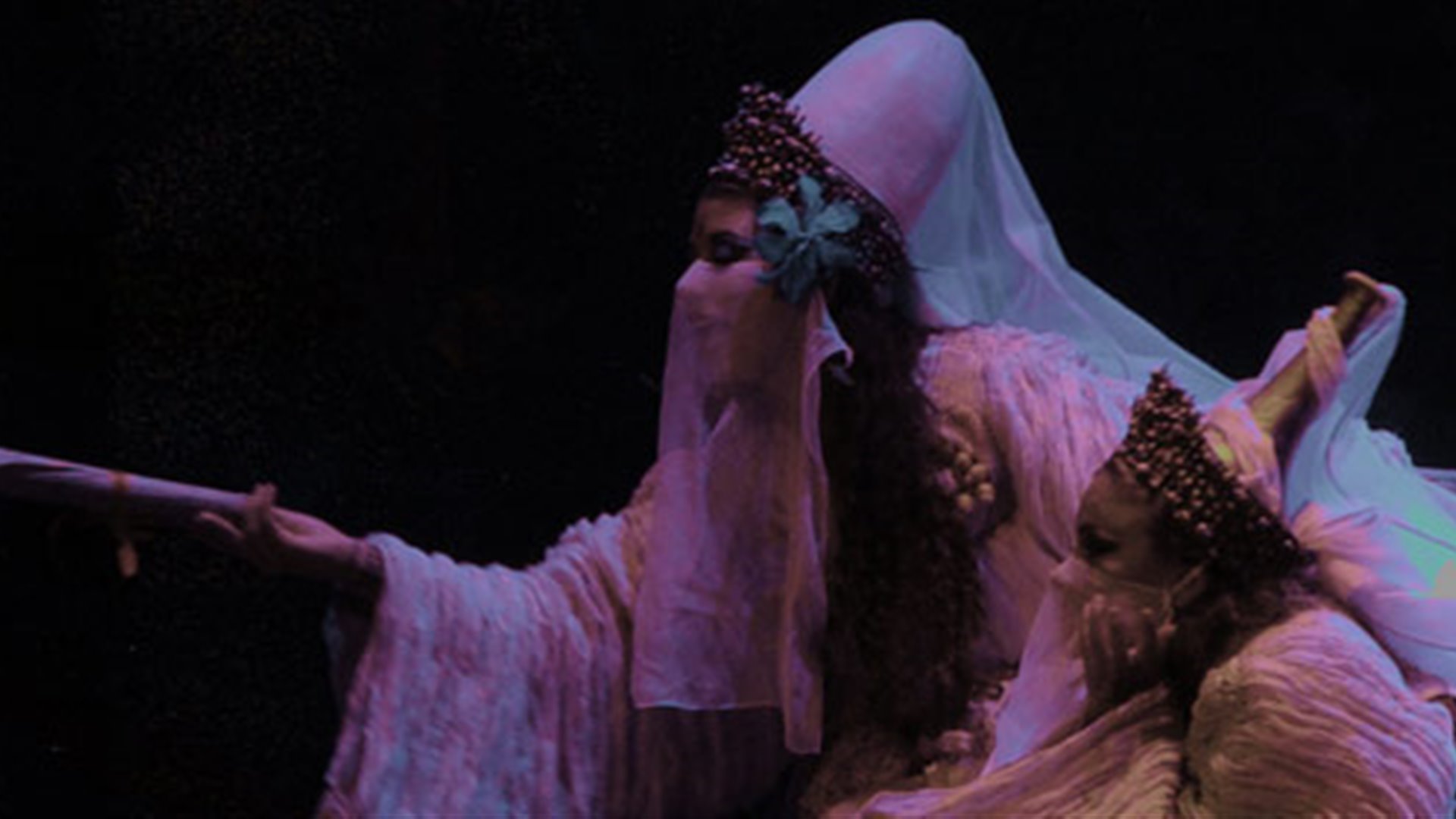 Poetics and Theatre
Francisco Nieva
Francisco Nieva in dialogue with Luciano García Lorenzo
Dramatized reading of a text by Francisco Nieva, by Jacobo Dicenta and Ana Pascual
The event took place on
Francisco Nieva

and

Luciano García Lorenzo




Ana Pascual

and

Jacobo Dicenta

, performance
Francisco Nieva

Francisco Nieva (Valdepeñas, 1924-Madrid, 2016) estudió pintura en la Real Escuela de Bellas Artes de San Fernando y se dedicó profesionalmente a la escritura, la enseñanza, la escenografía, la dirección teatral y la decoración cinematográfica.

Fue catedrático de Escenotecnia de la Real Escuela Superior de Arte Dramático y doctor honoris causa por la Universidad de Castilla-La Mancha (2001), escribió más de una treintena de piezas teatrales, con títulos como Tórtolas, crepúsculo y... telón (1953), Pelo de tormenta (1962), El maravilloso catarro de Lord Bashaville (1967), La carroza de plomo candente (1971), Manuscrito encontrado en Zaragoza (1991) y El cíclope (2009). También es autor de narrativa y ensayo, entre sus textos de relatos y novelas figuran El viaje a Pantaélica (1994), Granada de las mil noches (1994), La llama vestida de negro (1995), Oceánida (1996), Carne de murciélago (1998) y La mutación del primo mentiroso (2004). Sus obras completas han sido recogidas en dos tomos en 2007.

Por su labor teatral, recibió galardones como el Premio Polignac de Francia (1963), el Premio Nacional de Teatro en dos ocasiones (1980 y 1992), el Premio Nacional de Literatura Dramática (1992), el Premio Corral de Comedias (2010), el Premio Max de las Artes Escénicas a mejor autor teatral (2011) y el V Premio Valle-Inclán de Teatro (2010).

Fue miembro de la Real Academia Española, Premio Príncipe de Asturias de las Letras en 1992 y Medalla de Oro al Mérito de las Bellas Artes en 1996.

Luciano García Lorenzo

Profesor de investigación del Instituto de Filología del Consejo Superior de Investigaciones Científicas. Es doctor en Filosofía y Letras con premio extraordinario por la Universidad Complutense de Madrid. Ha sido director del Festival Internacional de Teatro Clásico de Almagro, así como fundador y director de Cuadernos de Teatro Clásico y director de Anales Cervantinos.

Especialista en Teatro español del Siglo de Oro y del siglo XX, ha publicado libros y artículos sobre teatro clásico y contemporáneo, y ha editado obras de autores clásicos y de los siglos XIX y XX. Es miembro del consejo de redacción de destacadas revistas literarias y filológicas españolas y extranjeras.
Born in Valdepeñas, (Ciudad Real) in 1927, Francisco Nieva has been, and is, one of the most important names of the Spanish culture along the last decades. Trained at the Real Academia de San Fernando in Madrid, Nieva has developed his pictorial activity fundamentally within the vanguard movements of Paris in the 1950', and later in Italy, Spain, etc., presenting his paintings in several European galleries and being in contact with the best artists of the time.
In regards to theatre, there are three fields in which Nieva has obtained more recognition: on one side, his labour as scenographer and costume designer in some of the most important theatres of Europe (Komische Oper Berlin, Vienna, Palermo...) and later in a more regular, way mainly in Spain; in second place his labour as scene director in numerous works, including exclusively texts, operas and zarzuelas, remaining for the memory his productions of Cervantes, Bernard Shaw, Valle-Inclán, Weis, Mozart... And finally, as author of dramatic texts, Nieva has a very special place in the history of recent dramatic literature, and not only for the worlds full of fantasy, mocks, and passion created for the scene, but also for his domain of the language that puts him side to side with the best Spanish tradition of Cervantes and Quevedo, and even his admired Valle Inclén.
Two sessions in the Fundación Juan March will be devoted to understand better the universe of Franciso Nieva, joining this way other recognitions he has recently received: Académico de la Lengua, Premio Nacional de Teatro, Premio Príncipe de Asturias...