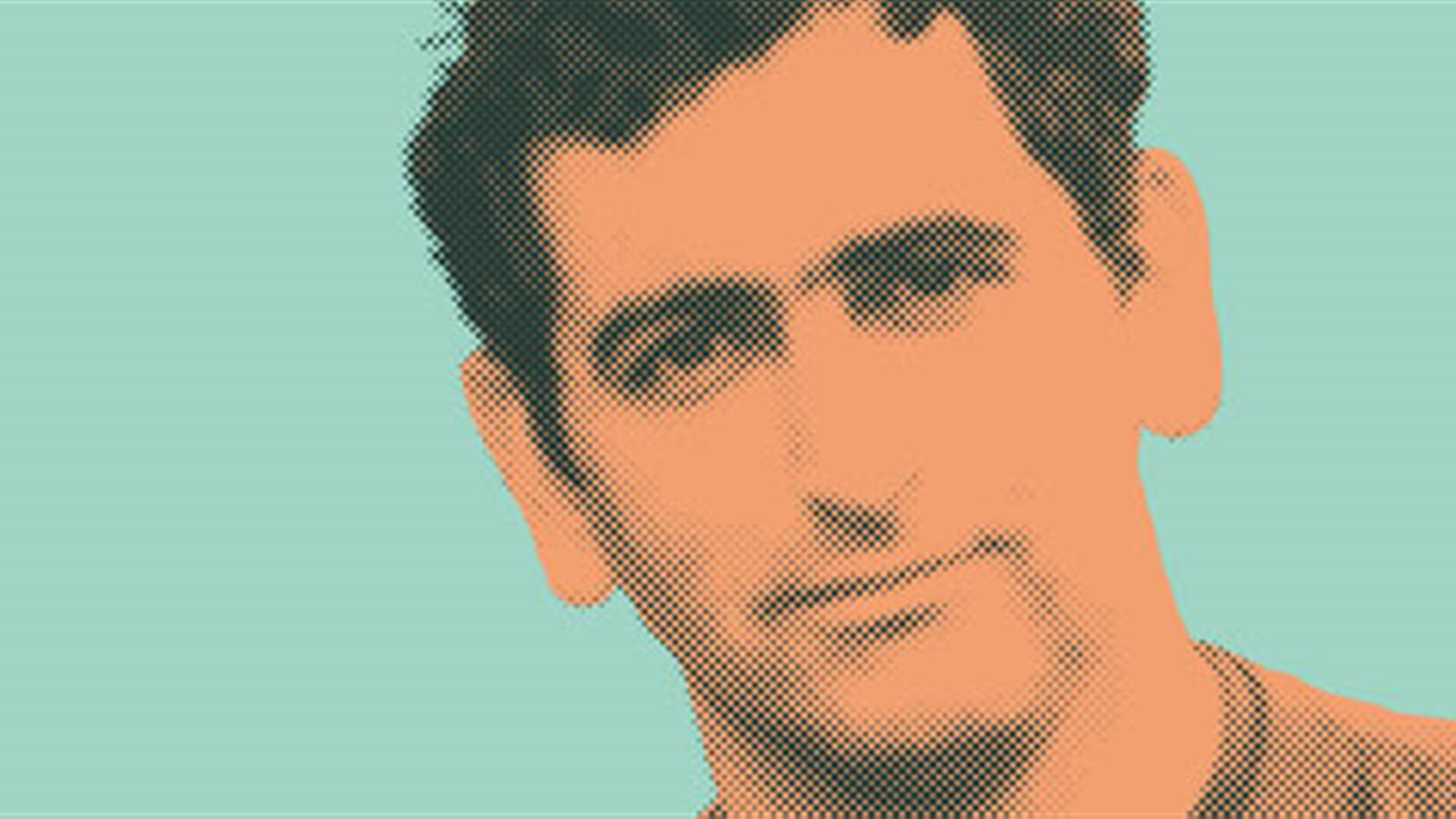 Poetics and Theatre
Juan Mayorga
A conversation with Luciano García Lorenzo and a dramatised reading by Clara Sanchis and Pere Ponce
The event took place on
Juan Mayorga

and

Luciano García Lorenzo




Clara Sanchis

and

Pere Ponce

, performance
Juan Mayorga

Nació en Madrid en 1965. Licenciado en Matemáticas y doctor en Filosofía, su trabajo ensayístico cuenta con títulos como Revolución conservadora y conservación revolucionaria. Política y memoria en Walter Benjamin. Ha escrito, entre otros, los siguientes textos teatrales: Siete hombres buenos, Más ceniza, El traductor de Blumemberg, El sueño de Ginebra, El jardín quemado, Angelus Novus, Cartas de amor a Stalin, El Gordo y el Flaco, Himmelweg, Animales nocturnos, Palabra de perro, Últimas palabras de Copito de Nieve, Hamelin, Primera noticia de la catástrofe, El chico de la última fila, Fedra, La tortuga de Darwin, La paz perpetua, La lengua en pedazos, Si supiera cantar, me salvaría y El cartógrafo. Sus piezas breves han sido reunidas en el volumen Teatro para minutos. Ha escrito además versiones de textos de Calderón, Lope, Shakespeare, Lessing, Dostoievski, Büchner, Ibsen, Kafka, Chejov y Dürrenmatt. Su obra, que ha recibido los premios Max, Valle-Inclán y Nacional de Teatro, ha sido estrenada en numerosos países y traducida a varios idiomas.

Clara Sanchis

Formada musicalmente en el conservatorio Superior de Música de Madrid, compagina su carrera de actriz con la música y la escritura.

Ha protagonizado una veintena de espectáculos teatrales. Actualmente está de gira con la Compañía Nacional de Teatro Clásico con "EL alcalde de Zalamea" de Calderón de la Barca, dirección de Helena Pimenta, y con "La lengua en pedazos", de Juan Mayorga. Sus últimas interpretaciones en televisión han sido Isabel de Portugal en la serie "Isabel" y la cuarta temporada de "Amar en Tiempos Revueltos", para TVE. Ha conducido durante tres temporadas el espacio para la música clásica de La 2 de TVE, "Programa de mano". Desde 2008 años colabora semanalmente como articulista de opinión en el diario La Vanguardia.

Entre sus interpretaciones en los escenarios, destacan trabajos como "Agosto" de Tracy Letts, con dirección de Gerardo Vera, "Donde hay agravios no hay celos", de Rojas Zorrilla, con dirección de Helena Pimenta, "El Lector por horas" o "Próspero sueña Julieta" de Sanchis Sinisterra, "Macbeth" de Shakespeare, con dirección de María Ruiz, "El castigo sin Venganza" de Lope de Vega, con dirección de Eduardo Vasco o "Las Troyanas" de Eurípides con dirección de Mario Gas. Ha realizado numerosos trabajos en cine y en televisión de la mano de directores como Gonzalo Suárez, Manuel Iborra, Ricardo Franco, Emilio Martínez Lázaro, Jordi Frades o Juan Cavestany.

Luciano García Lorenzo

Profesor de investigación del Instituto de Filología del Consejo Superior de Investigaciones Científicas. Es doctor en Filosofía y Letras con premio extraordinario por la Universidad Complutense de Madrid. Ha sido director del Festival Internacional de Teatro Clásico de Almagro, así como fundador y director de Cuadernos de Teatro Clásico y director de Anales Cervantinos.

Especialista en Teatro español del Siglo de Oro y del siglo XX, ha publicado libros y artículos sobre teatro clásico y contemporáneo, y ha editado obras de autores clásicos y de los siglos XIX y XX. Es miembro del consejo de redacción de destacadas revistas literarias y filológicas españolas y extranjeras.
Juan Mayorga is the most important drama author of his generation, and a key name to understand the evolution of Spanish theatre along the last decades. Doctor in philosophy and university graduate in Mathematics, Mayorga offers in his theatre density and precision, contents of recognized value, and an enviable construction of his dramatic texts. Since his first work, El sueño de Ginebra (1996), until Penumbra, currently in the Nave 10 of Matadero in Madrid, Mayorga takes to the scene conflicts in which the most intimate an painful worries of man, policy, and society are present, and where the interpersonal relationships intersect and overlap, making use of a word in which he trusts and with which he fights, while fleeing in the scenery from the most minimal excess. The word, the language, as a mean for domination, the dialectics of the master and the slave, the violence and submission, the abuse and the dependence, the extortion and the abatement... Language as way of communication, but also as a sample of the social universes and a mirror of individual relations. Words -like in his most recent texts- for the pain of body and soul. And among many other things, a critical attitude: "as a citizen, I am interested in having resources for dissidence, specially for that dissidence that is endangered because it does not know how to become a merchandise. I am aware that my own autonomy depends on the autonomy of a critical culture. This is why I am only interested in a culture that makes me and my fellow citizens a critical community".
Juan Mayorga has premiered in many countries and has been translated to many languages. He directs this year a seminar on memory and theatre in the Spanish National Research Council (CSIC)... Those of us assisting every day feel very proud of sharing with him theatrical wisdom and humble simplicity.