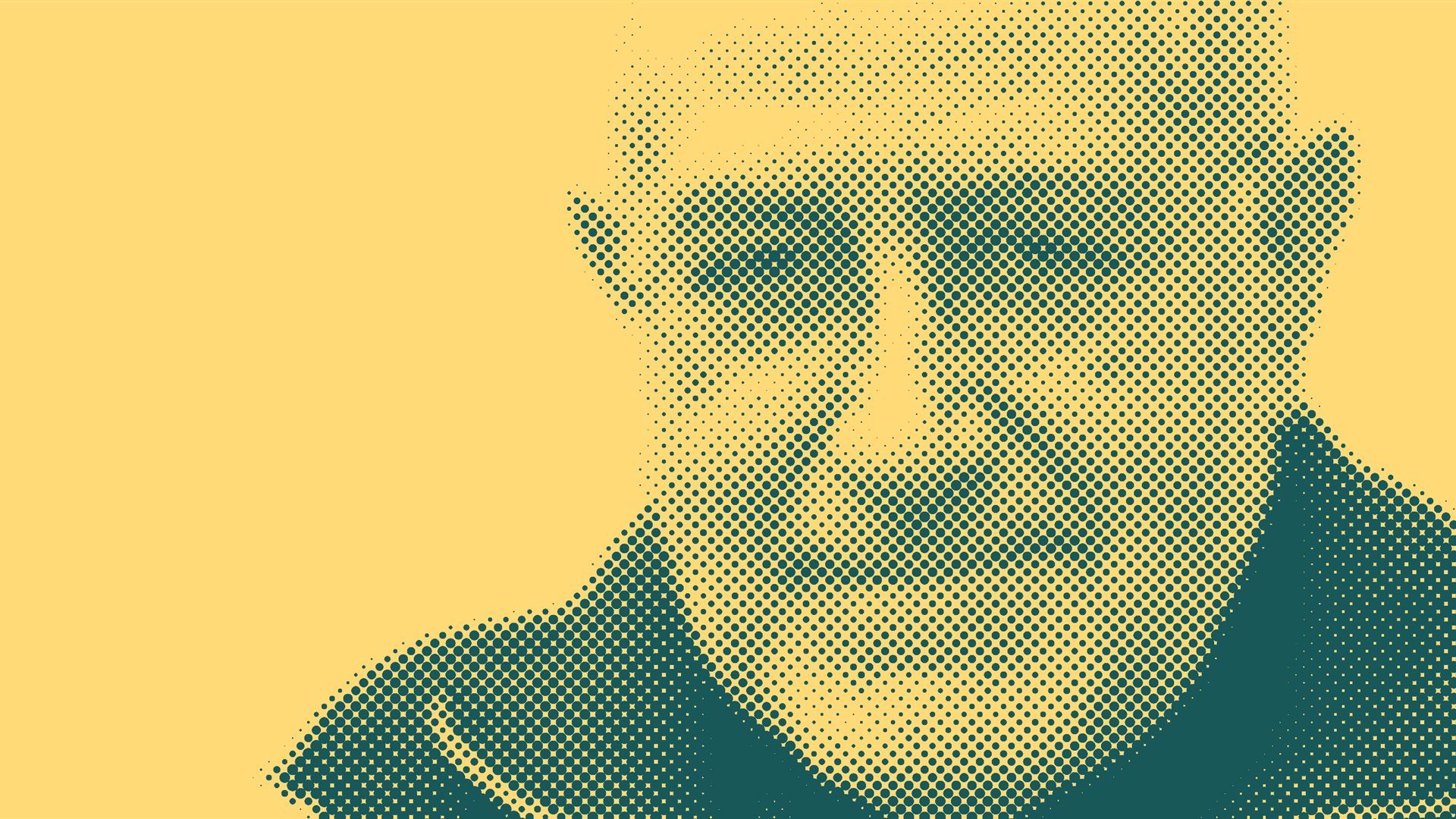 Poetics and Theatre
Ignacio Amestoy
A conversation with Javier Huerta Calvo and theatrical representation by Ainhoa Amestoy and Eloy Azorín
The event took place on
Ignacio Amestoy

and

Javier Huerta Calvo




Ainhoa Amestoy

and

Eloy Azorín

, performance
Ignacio Amestoy

Ignacio Amestoy (Bilbao, 1947) se formó en el Teatro Estudio de Madrid y se ha dedicado a la escritura teatral, la enseñanza, la gestión cultural y el periodismo. Como dramaturgo pertenece a la promoción de autores que se han encuadrado en la Generación de la Transición, también llamada del 82. Licenciado en Ciencias de la Información por la Universidad de Navarra, ha ejercido el periodismo en La actualidad española, Diario 16, y en la actualidad en El Mundo. Ha sido director adjunto del Teatro Español y director de los Veranos de la Villa, el Centro Cultural de la Villa y el Festival de Otoño. Asimismo ha dirigido la Real Escuela Superior de Arte Dramático, donde fue profesor titular de literatura dramática.

Ha estrenado más de veinte obras, entre las que se incluyen títulos como Mañana aquí, a la misma hora; Gernika, un grito. 1937; Violetas para un Borbón; Cierra bien la puerta; Chocolate para desayunar; De Jerusalén a Jericó; Rondó para dos mujeres y dos hombres; y La última cena. Entre sus galardones se encuentran el Premio Aguilar (1980), el Premio Lope de Vega en dos ocasiones (1981 y 2001), el Premio Ercilla (1986) y el Premio Nacional de Literatura Dramática (2002). En la actualidad es secretario general del Círculo de Bellas Artes.

(Foto: Bernardo Díaz)

Javier Huerta Calvo

Se licenció y doctoró en la Universidad Complutense de Madrid con sendos premios extraordinarios bajo el magisterio de don Francisco López Estrada. Entre 1985 y 1990 fue catedrático de Literatura Española en el Departamento de Estudios Hispánicos de la Universidad de Ámsterdam, y en la actualidad lo es en el Departamento de Literaturas Hispánicas de la Universidad Complutense de Madrid (UCM). Ha sido director de los Cursos para Extranjeros de la UCM. Fundador y director diez años del Instituto del Teatro de Madrid. Ha dirigido diez proyectos de investigación i+d y ha dirigido treinta y cinco tesis doctorales. Ha organizado cursos de verano en la UCM, la Universidad Internacional Menéndez Pelayo, e impartido conferencias en numerosas universidades de todo el mundo.

Se especializó en teatro breve y en la literatura festiva de los Siglos de Oro, asunto sobre el cual ha publicado varios libros: Teatro breve de los siglos XVI y XVII, Antología del teatro breve del siglo XVII, El nuevo mundo de la risa, Una fiesta burlesca del siglo de oro, El teatro breve en la Edad de Oro… Ha dirigido la Historia del teatro español en dos volúmenes, y la Historia del teatro breve en España. Ha llevado a cabo la edición crítica de la Obra completa de Leopoldo Panero, en tres volúmenes. En 2011 ha comisariado la exposición La Barraca, teatro y universidad: ayer y hoy de una utopía. En 2012 se ha encargado también de la exposición Centenario Campos de Castilla.

Es autor de varios textos dramáticos y dos libros de poesía. Ha formado parte del Consejo de Lectura de la Compañía Nacional de Teatro Clásico. Es presidente de la Asociación de Amigos Casa de Panero y director del Seminario Menéndez Pelayo en la Fundación Universitaria Española.

Ainhoa AmestoyAinhoa Amestoy (Madrid, 1977), licenciada en Teoría de la Literatura y en Dirección Teatral, es actriz, directora y autora. Fue Premio Ercilla Revelación, en 1997, por su interpretación de Doña Paquita en El sí de las niñas, que dirigió Narros, trabajando como actriz en el Centro Dramático Nacional, en obras como La visita de la vieja dama, de Dürrenmatt, o en series de televisión como Cuéntame. Volcada en el teatro, entre sus últimos montajes están Sanchica y las mujeres del Quijote; Soy Ulises, estoy llegando, y Mucho ruido y pocas nueces, estrenada recientemente en el Teatro Fernán Gómez, que ha versionado, dirigido e interpretado. Dirige la Compañía Residente del Ayuntamiento de Madrid en Orcasur.
Eloy Azorín

Eloy Azorín (Madrid, 1977) estudió interpretación en la Real Escuela Superior de Arte Dramático (RESAD). Ha trabajado en teatro, televisión y cine. En cine, le han dirigido Miguel Hermoso, Pedro Almodóvar, Vicente Aranda o Daniel Calparsoro. Fue Jofré Borgia en Los Borgia, de Antonio Hernández. Con Besos para todos, de Jaime Chávarri, fue premiado como mejor actor en Peñíscola. Novio de Paz, en la serie televisiva Aída, en el teatro, tras ser Premio Ercilla Revelación en 2004 por El retrato de Dorian Gray, sus últimas interpretaciones teatrales han sido En la roca, de Ernesto Caballero, en el Teatro Español, y, en la Sala Pradillo, Algo de ruido hace, de Romina Paula, dirigido por el argentino Lautaro Perotti.
THE THEATRE OF IGNACIO AMESTOY, A CLASSIC IN OUR DAYS
With admirable perseverance Ignacio Amestoy has been gaining strength in the current Spanish theatrical landscape. Since a few seasons an until now he has been leaving testimony of his dramatic craft. This way, and limiting to only the last five or six years, we have been able to see in billboard titles like Violetas para un Borbón, Cierra bien la puerta, De Jerusalén a Jericó, Rondó para dos mujeres y dos hombres, and La última cena. Beyond the stage, the activity of Amestoy, always linked to the theatrical world, has been even more intense: his chronicles in El Mundo newspaper; his teaching task in the in the Real Escuela Superior de Arte Dramático, where he was director; and his work in cultural animation through the "Noche de Max Estrella" that he has managed to institutionalize and has already held thirteen editions.
The only living author to have been awarded twice with the Lope de Vega Prize, the maximum theatrical award of our country. The historians of theatre include Amestoy within the promotion of 68. Following the example of his much admired Buero Vallejo (whom he homages with Historia de una escalera and in one of his first works Mañana, aquí, a la misma hora), and before him Lorca, he has attempted to recover the tragic genre, whose presence in the Spanish scene has aways been very discussed. This way, La última cena is a ceremonial piece, brave in its structure, with which Amestoy attempts to contribute to the clarification of the Basque problem and terrorist violence. Buero is the one to grant him with the other generic model that he has frequented: the historical drama, through pieces like Gernika, un grito. 1937, Doña Elvira, imagínate Euskadi (a curious query of the past and present fo the Basque Country through the so many times novelized and dramatized Lope de Aguirre) and Betizu. El toro rojo. It is a look to the history that the author has extended beyond his homeland in other works: Dionisio Ridruejo. Una pasión española, ¡No pasarán! Pasionaria and Violetas para un Borbón. La reina austríaca de Alfonso XII, the first of a tetralogy about the Borbones that he has still not concluded.