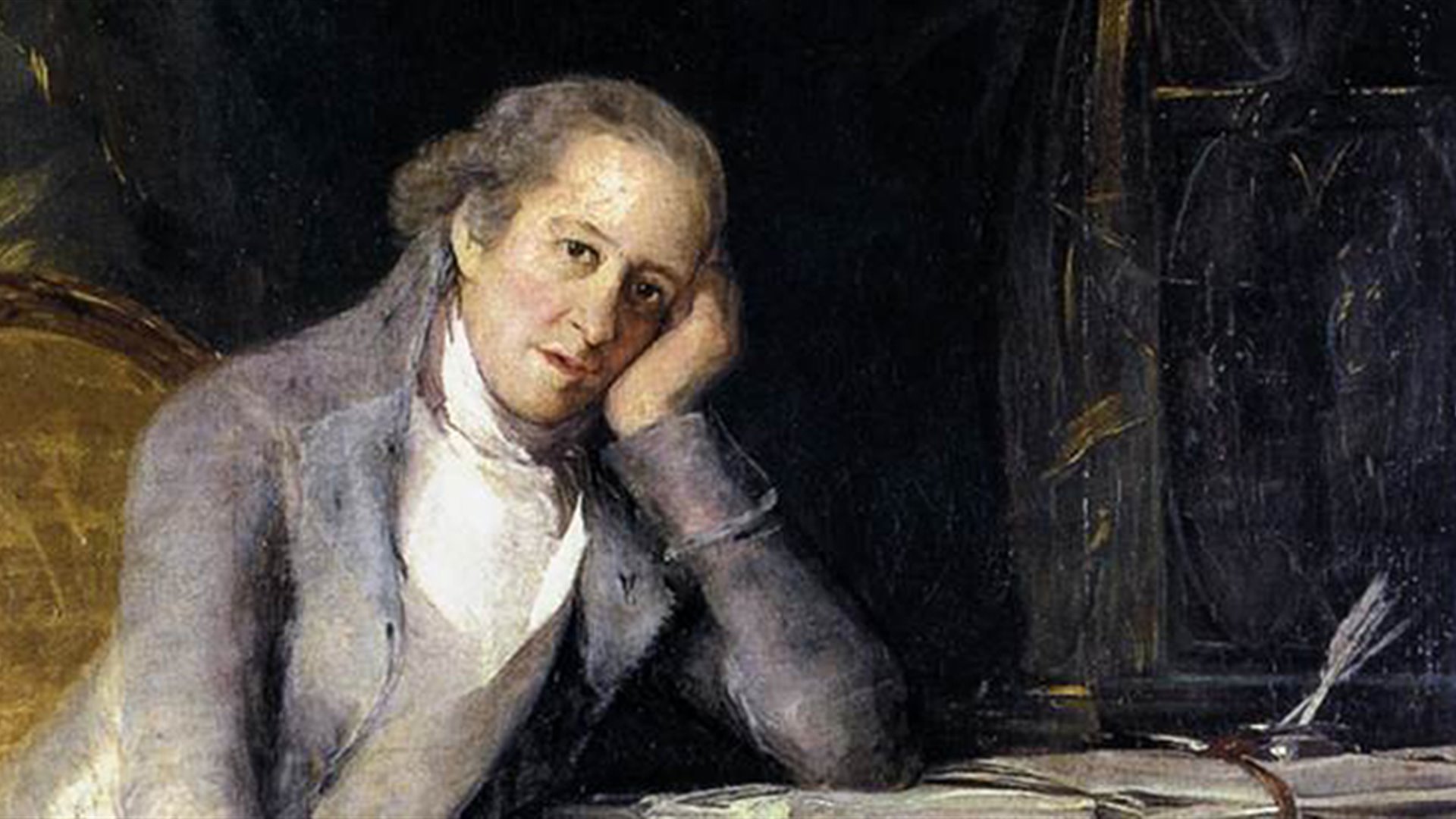 Lecture Series
Jovellanos: Life, thinking, message
The event took place on
Manuel Álvarez-Valdés
The figure of the Asturias-born Melchor Gaspar de Jovellanos (1744-1811), writer, lawyer, academic and politician, from whom we are celebrating this year the bicentennial of his death, is analyzed through his biography, work and message by Manuel Álvarez-Valdés. A man of liberal spirit and wide training, he directed the Sociedad Económica Matritense and wrote the Informe sobre la Ley Agraria (Report on the Agrarian Law). He practiced several literary genres, but his main work were the political economy, agricultural, philosophical and tradition essays, written from the reforming Enlightenment spirit.
The speaker will make a ranked presentation of the results from a supposedly total exam of Jovellanos, for which he has taken into consideration numerous direct sources: his extensive written works, including his Diarios (diaries) and correspondence, and unpublished documentation, as well as other indirect sources: a bibliography of more than 4.000 records. All of this has been passed through his personal sieve, applying objectivity -something not common in other Jovellanos analysts, regardless of their colors- to respect Jovellano's imperative "paying obligatory tribute to truth and impartiality, preferable to any respect born from false mercy".
In this conference he will speak about the Jovellanos' life, thoughts, and message, which still nowadays speaks to us. His life begins with what we call here his hidden life (1744-1768), within a title-less noble family faced with financial constraints that manages to place in the best possible positions each of their offsprings applying the recommendations coming from the kinship with powerful figures. In his case, he is sent to Church, a destination he accepts placidly and that allows him to receive training in universities, most of low level, which he would later mock in his Sátiras. He writes poetry and theatre, learns about economic policy, and compiles an extensive library inspired by the lights of the Enlightenment period.
From there he is sent to the Court (1778-1790), where he becomes the fashion intellectual claimed by the Academies and coteries, by the Sociedad Económica Matritense, Junta de Comercio, etc., but never abandoning his mission in the Consejo de las Órdenes Militares. But his career comes to a sudden halt when he tries to defend his friend Cabarrús, losing the royal grace and being condemned to a concealed exile in Gijón (1790-1797). This is where he produces his most important practical work, the Real Instituto Asturiano de Náutica y Mineralogía, and writes Informe sobre la Ley Agraria, Memoria para el arreglo de la policía de los espectáculos públicos, Cartas a Ponz del Viaje de Asturias and numerous reports on minery, roads and ports. This is also the period in which he begins writing Diarios, while he awaits for a new important position in the Court
Finally in 1797 he becomes the first ambassador in Russia, and from there to the Ministry of Grace and Justice, following an interested recommendation by Godoy. The corrupt show of the court demoralizes him, and during the nine months he stays in the position, he is unable to develop any of his ideas. He suffers an attempt of poisoning, which the author believes he can demonstrate. He goes back to Gijón but still suffers the stalking of his enemies until he is arrested in the middle of night (1801), taken from his bed and sent across Spain to end up as a prisoner in Valldemosa and in the castle of Bellver. He remained like this for seven years, with no formal accusation from which he could defend himself, as a perfect example of despotism that shocked Europe. Finally liberated in 1808, he rejected the siren calls from his frenchified friends, José I or Napoleon to join an invading government, which was an example of pratriotism despite that some may unfairly put it in doubt. He incorporated into the Junta Central (1808-1810) just to see how his proposals for a political solution based on reasoned juridical fundaments failed. Disenchanted by the constant slanders against the Junta Central, he tries to retire in Gijón, but a storm obliges him to stay in Muros de Galicia for 16 months, a time he uses to write Memoria en defensa de la Junta Central, which contains the essence of his political thinking. He finally returns to Gijón an dies on November of 1811 due to pneumonia.
During the presentation we will also analyze his ideology, which is so dense that prevents us from mixing it with the description of his life history: his political, economic and pedagogic thinking, his concept of nobility, his thoughts and religious practices. We will finalize by presenting his message, what we could call the past, present and future of Jovellanos.
Manuel Álvarez-Valdés

Es Doctor en Derecho y abogado del Estado, es numerario de la Academia Asturiana de Jurisprudencia y Correspondiente de las reales academias de la Historia y de Jurisprudencia y Legislación. Es autor de infinidad de artículos, poseedor de la Gran Cruz de la Orden de San Raimundo de Peñafort al mérito jurídico y patrono de la Fundación Alvargonzález y de la Fundación Foro Jovellanos.