Anna Tonna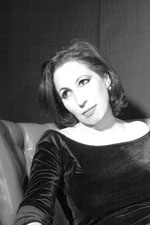 Formada en el Mannes College of Music, Anna Tonna combina una distinguida carrera como cantante de ópera con su dedicación a la música de España y Latinoamérica, natural consecuencia de sus raíces y su afinidad por la cultura hispánica. Debutó en el Alice Tully Hall de Nueva York en la opera Guglielmo Ratcliff de Mascagni en 2004. También ha cantado en la Opera Illinois, New Jersey State Opera, Orquesta Estatal de Bacau (Rumania), Connecticut Grand Opera, New York Grand Opera, Teatro Nacional de Santo Domingo y New Rochelle Opera. Debutó en el Festival Casals de Puerto Rico en el 2009. También ha realizado recitales en el Lincoln Center y en la Hispanic Society of America, ambas en Nueva York.
Ha recibido numerosos premios y reconocimientos. Como becaria Fulbright en España (2007-2008) realizó un estudio de las obras para voz y piano del compositor español Julio Gómez en la Fundación Juan March de Madrid. Su disco Las canciones de Julio Gómez, acompañada por el pianista Jorge Robaina, ha sido recientemente publicado por el sello Verso. En España ha cantado en el Auditorio Nacional de Madrid (la ópera The Magic Opal de Albéniz), en el Otoño Cultural Iberoamericano de Huelva, en Música en Compostela, donde fue estudiante premiada, en los Ateneos de Madrid y de Barcelona, y en la Escuela Superior de Canto bajo el marco de Project Canción Española, entre otros lugares. Más información en www.annatonna.com/
Jorge Robaina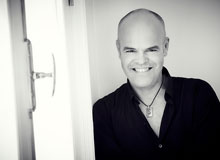 Nace en Las Palmas de Gran Canaria donde comienza sus estudios musicales. A los 15 años se traslada a Viena completando su formación en el Conservatorio Estatal, en el que obtiene matrícula de honor por unanimidad. Ha obtenido, entre otros, el premio "Pegasus" y la bolsa premio "Bosendorfer" en Viena, "Coleman" en Santiago de Compostela, el 2º premio de Juventudes Musicales de España y dos veces el premio al mejor pianista acompañante de la Fundación Jacinto Guerrero. En 2008 ha obtenido, por segunda vez, el premio al mejor pianista acompañante del concurso internacional "Acisclo Fernández Carriero" organizado por la Fundación Guerrero.
Ha actuado en los principales auditorios europeos, recientemente ha debutado en el Carnegie Hall de Nueva York. Como solista ha colaborado con importantes orquestas españolas y europeas. Graba habitualmente para RNE y TVE. Realizó las primeras grabaciones mundiales del Concierto para piano de Falcón-Sanabria, de Nostálgico para piano y orquesta de Carmelo Bernaola y del Concierto para dos pianos y gran orquesta de Ángel Martín Pompey, junto a la pianista Marta Zabaleta. Obtiene el premio de la revista Ritmo por su disco de música para piano de Guridi y el Padre Donostia. Ha grabado, entre otros, el disco diez autores diez junto a Raquel Lojendio y Alfredo García. Es profesor de repertorio vocal en la Escuela Superior de Canto de Madrid desde 1991, e imparte regularmente clases magistrales de piano y repertorio vocal en distintos puntos de España. Colabora habitualmente con importantes cantantes.