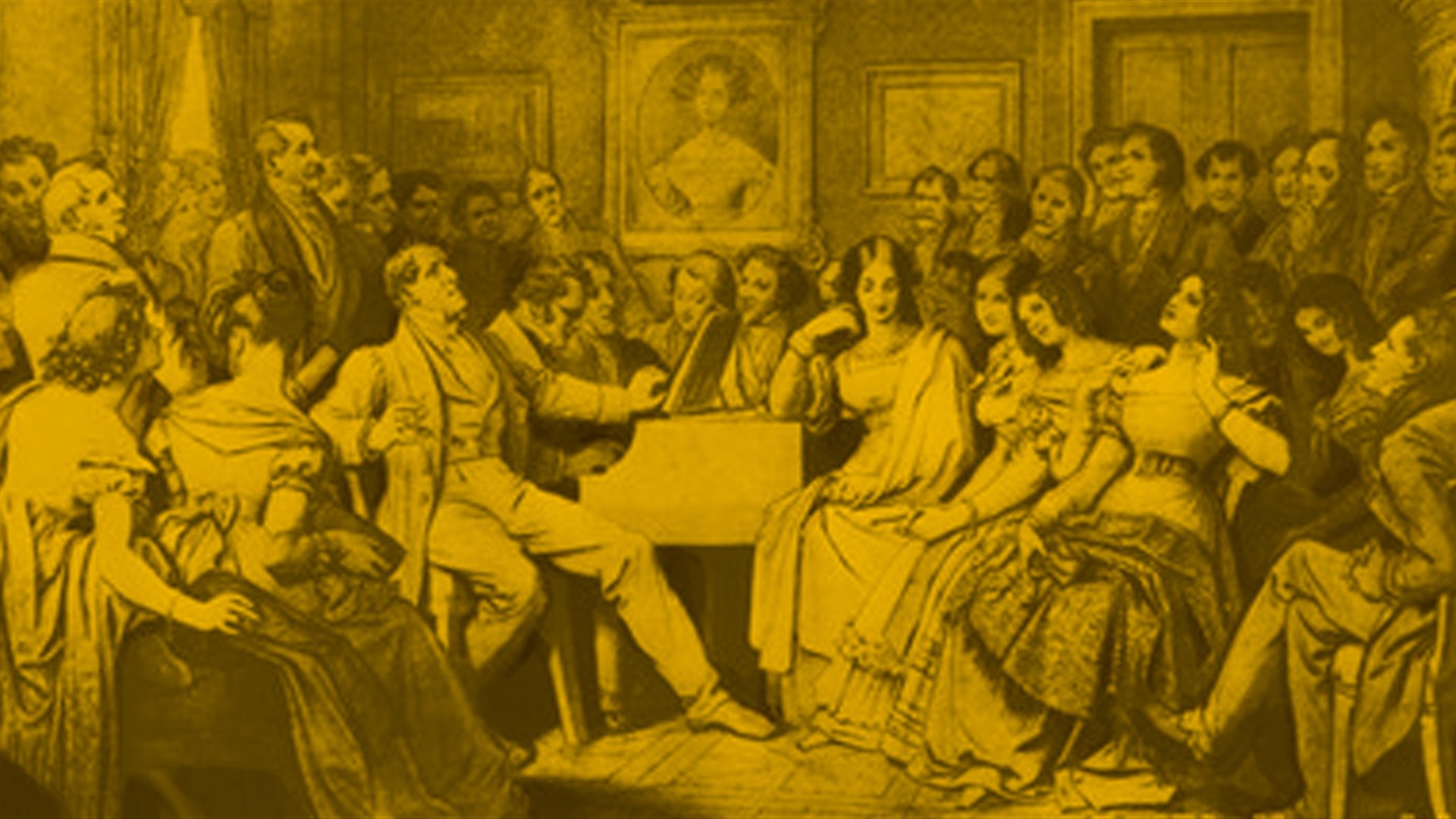 Thematic Fridays
The History of Lied in seven concerts
This series took place onFrom to
Back to the series
1814

On 1 October Schubert composed Gretchen am Spinnrade, considered the first romantic lied in history.

1816

An die ferne Geliebte by Beethoven, dedicated to the Prince of Lobkowitz.

1827

Completion of Schubert's Winterreise, commenced in 1823.

1829

Posthumous publication of Schubert's Schwanengesang, the last lieder composed before his death.

1840

In just 12 months Schumann composed 140 Lieder including Dichterliebe (as well as Frauenliebe und -Leben and the two Liederkreis). An unrivalled burst of creativity in the history of the genre.

1856

First public performance of Schubert's Die schöne Müllerin.

1865

Brahms commenced Die schöne Magelone, completed four years later. 1880 First recording of a cycle of lieder by Schumann.

1888

A very intensive year for Wolf. He composed the majority of the 53 lieder in Gedichte von Eduard Mörike, published in Vienna in 1889.

1892

Wolf published Book 1 of his Italienisches Liederbuch. Book 2 appeared in 1896.

1901

Mahler commenced his Kindertotenlieder, once again for voice and orchestra. Premiered in 1905 in New York.

1902

Mahler's Rückert-Lieder, originally for voice and orchestra.

1909

Das Buch der hängenden Gärten composed during Schoenberg's atonal period.

1910

Zemlinksy commenced his Gesänge, completed in 1913.

1918

Krämerspiegel by Richard Strauss.

1933

Vier Wiegenlieder für Arbeitermütter by Eisler to a text by Brecht. Lied with a social purpose.

1944

Sechs Monologe aus Jedermann by Martin.

1973

Rihm composed Vier Gedichte aus Atemwende.