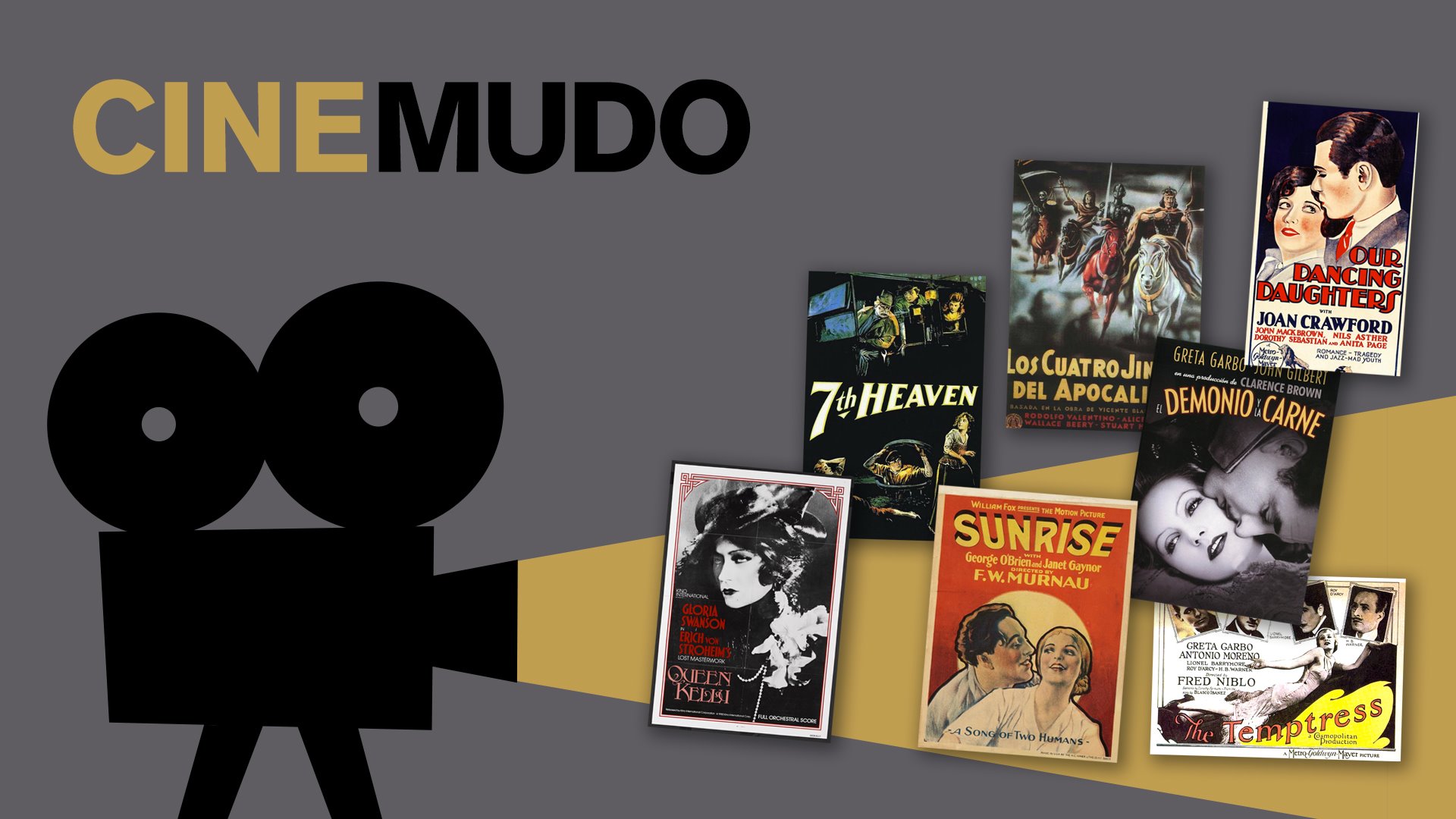 Silent Cinema
FIRST CYCLE: MELODRAMA AND THE STAR SYSTEM
This series took place onFrom to
"Melodrama and the Star System" is the title of the first cycle of the new cultural activity called SILENT FILM, which the Fundación Juan March will present on Friday evenings, coordinated by the film historian Román Gubern. Each month a different film will be screened, with a presentation and prior comments made by a critic or film specialist.
Presentation. 7.00 pm
Film screening. 7.30 pm

Film created its visual language during its period as a silent art, which lasted approximately three decades. In this period, the backbone of the grammar of images in movement was created, which became enormously popular, although the competition posed by radio forced this visual artform to adopt a soundtrack around 1930. And one of the genres that most galvanized the masses was melodrama, a genre that was directly derived from the romantic novel and theatre, with its dramatisation of passionate love and heartbreak. Melodrama films were often set as turbulent love affairs and used the magnetic photogenic qualities drawn out of close ups of the faces of actors, the backbone of the star system. The screen became mesmorising, allowing audiences to daydream. The absorbed gathering of the masses in front of the screen, in close emotional communication with its images, has sometimes been compared to the attitude of the faithful in a cathedral. But for parishioners, there was no mystic communion in the close ups of the actors' faces, pillars of the mythogenisis of the star system. The close up enabled each spectator to sit twenty centimetres away from the face of their best-loved and most admired actor. And that dream, which became a figurative presence over an enormous area, allowed audiences to become virtually immersed in a fascinating world.
This film cycle, titled "Melodrama and the Star System", consists of the following seven classic North-American silent films, listed in chronological order: The Four Horsemen of the Apocalypse (1921), The Temptress (1926), Flesh and the Devil (1927), Breaking Dawn (1927), Seventh Heaven (1927), Our Dancing Daughters (1928) and Queen Kelly (1928).
Román Gubern